Dress for Success 2014 – Frontline Source Group
Our team here at Frontline is excited to begin our Dress for Success campaign in 2014.
As a temporary staffing agency and direct hire firm, our team is continually meeting new clients and candidates each day. We believe each member of our team is "the face" of Frontline, therefore encouraging each team member to always maintain professionalism.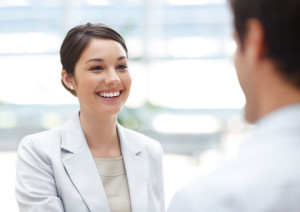 In order for our team to dress for success with professional attire, we have decided to contribute a budget for necessary purchases. This contribution rewards our team members by reimbursing the expenses and therefore assisting with our business professional standards.
The way in which we dress is a great opportunity to represent ourselves. For those interviewing for jobs, dressing professionally can send a message about how serious you are in your job search and about your career. Appearing confident and knowledgeable allows you to show genuine interest in the company and the position for which you're applying. Employers will also appreciate those who seem dedicated and conscientious.
First impressions are important; we encourage professional dress not only for our team internally, but for our candidates looking to advance their careers. You'll often hear me say- dress for a career and not just a job!
About Frontline Source Group, Inc.
Frontline Source Group specializes in matching top talented professional candidates with companies for temporary, temp to hire and direct hire placement positions primarily in the Technical Services, IT, Accounting Finance, HR, Legal, Administrative, Clerical, Medical Front Office and Energy, Oil and Gas industries.
Current Office Locations include, Texas: Dallas, Fort Worth, Arlington, Lewisville, Austin, Plano, Houston, West Houston, San Antonio, Sugarland, The Woodlands; Tennessee: Nashville, Brentwood; Arizona: Phoenix, Scottsdale.
For more information about Frontline Source Group's services, please visit our website at http://www.frontlinesourcegroup.com.