What is a Gig Economy or Uber Lifestyle? Follow this CEO Uber Project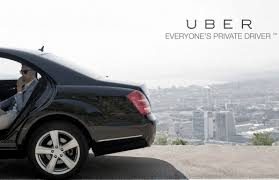 For months now the talk has been all about the "Gig Economy" and the "Uber Lifestyle" but just what is this and how does it really work? Well follow along as I, Bill Kasko, President and CEO of the nationwide staffing agency Frontline Source Group, go undercover to see just how it works and just how easy it is to make a living in this Gig Economy!
For the next 30 days I am going to go undercover and become an Uber driver for 2-3 hours each day. I am going to walk you through the process of not only signing up but actually obtaining clients to drive to different locations in the Dallas Fort Worth area. Yes, I am the President and CEO of Frontline Source Group, a nationwide professional staffing agency and no I am not a professional cab driver. I have been a customer of Uber for years since they first entered into the Dallas marketplace. In my travels to our staffing agency locations around the country, I have utilized the services of Uber often and usually quiz the drivers about their experience with the company. You see as the CEO of a staffing agency our company works with individuals trying get them back to work or to find new career opportunities but the process is difficult to maneuver and never the same between two companies or individuals.  Uber and the Gig Economy is out to change that process and streamline everything within the process.  But does it work and does it last?  Those are just some of the questions I hope to uncover.
Signing Up
The first step in finding a new career in the marketplace today is to submit your application or resume to a company for review.  With Uber, well you just sign up!  For many individuals, or as they are called in the marketplace today, candidates, they submit their resume to a company for review, wait two or three days (sometimes weeks) for a response (if that comes), submit an application, then participate in a phone screen, and maybe if they get lucky are invited to the company for the in person interview. With Uber, you submit your first and last name, email address, cell phone number, answer a few questions about the age of your vehicle, agree to a motor vehicle violation background check, upload proof of auto insurance, and a copy of your drivers license and click submit.  So I started my journey by doing just that. I followed all of the above steps, uploaded and answered questions and clicked submit.  There where no crazy questions about putting a round peg in a square hole, no getting dressed up for the interview and spending hours in an office meeting, just submit.  No more than 30 minutes later I received my confirmation email:
You're an Uber partner now
Congratulations William! Your account is active and you can start driving today. Download the app to start earning big!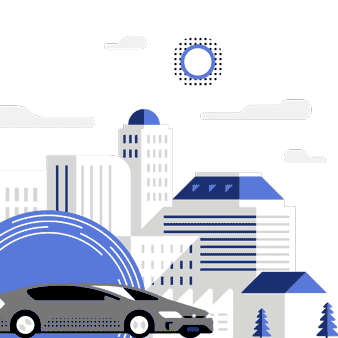 Then I just entered my banking information, answered a few more questions for tax reasons and there you have it.  I was an official Uber driver after ten minutes and on my way to being a part of the Gig Economy!  Are you kidding me? Seriously, that is all I had to do to get a job and start working the same day?  Now I am sure there are some of you out there saying "but what if I do not have a car?"  Well Uber has solved that problem by partnering with a few car rental companies that offer individuals options to rent a car on a weekly basis.  It seems they have thought of everything but now let's see what happens when I actually start working.
Sunday October 30, 2016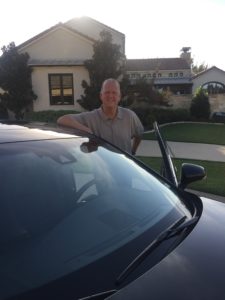 My first Uber event…I logged in as active at 5:00pm central time and then I waited…..for 5 minutes and DING..an offer arrived!  Are you serious, already? Wow…what do I do?  I quickly accepted the challenge and off I went to pick up my first riders (victims as I really would like to put it because honestly I had no idea what I was doing let alone how to work the app correctly).  It took me almost 15 minutes to get across town to pick up the couple who just needed a ride to AT&T Stadium in Arlington to watch the Dallas Cowboys play; this was going to be interesting.  Off we went, small talk, told them exactly what I was doing, why and that they were actually my first Uber passengers (side note, do not do this in real life…pretty sure they wanted to jump out of the car and call total BS on my professional real life position).  After a 30 minute ride in traffic I safely delivered the couple to AT&T Stadium and clicked to end my trip, only to see that my total fare earned was $12.26….yes, that is correct.
Now this amount might sound bad but think what was only a 30 minute ride I actually made $24.52 per hour, less gas and wear on my car.  Now, the problem is that I was at the stadium and NO one was headed anywhere using Uber and oh yes…there must have been 100+ Uber drivers in the area.  My trip home generated $0.00 and took me almost 45 minutes due to traffic.  So to recap…first night 1.5 hours…..$12.26 but overall it was fun and the riders, well they were super nice.
I will keep a running tally of the total amount of time and money generated over the next 30 days.  My plan is to donate the money I raise from this experiment to HOPE Farm in Fort Worth, Texas.  This is a great organization that I strongly believe in and support 100%.   Please wish me luck, feel free to post comments or suggestions and let's see how this all works out.
Bill